Interpretation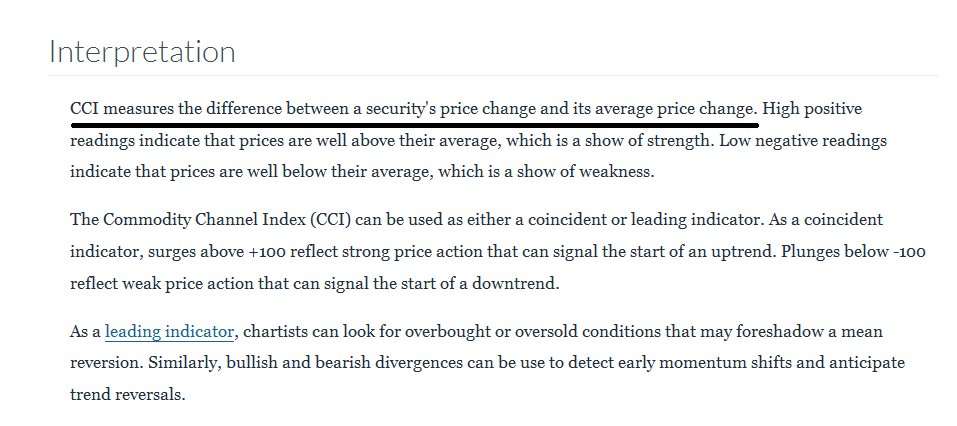 Calculation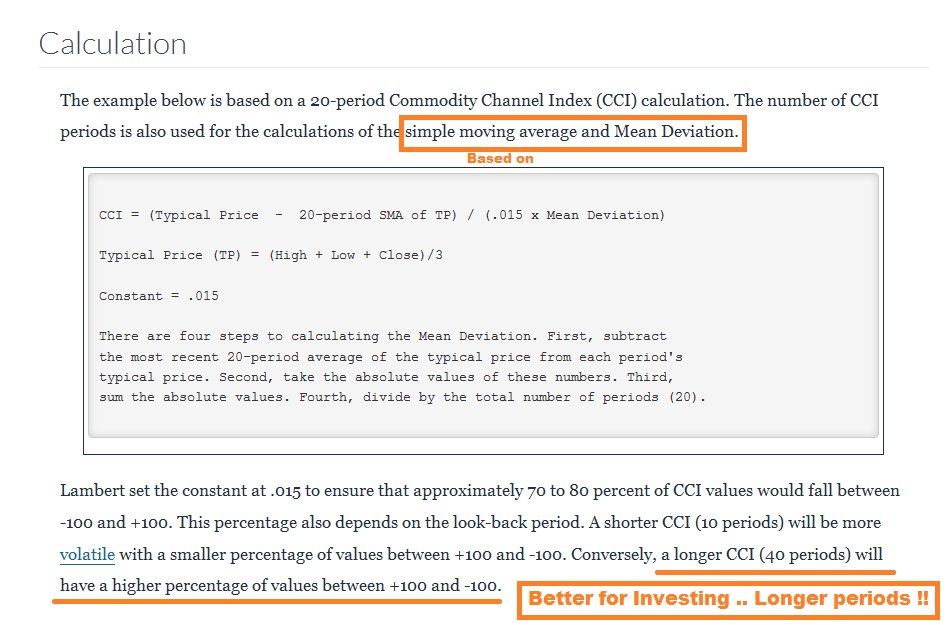 Usage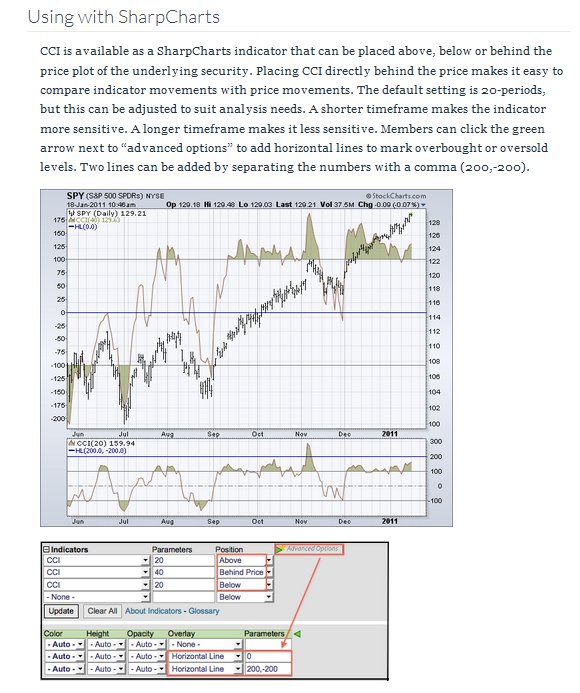 Why CCI8 and CCI34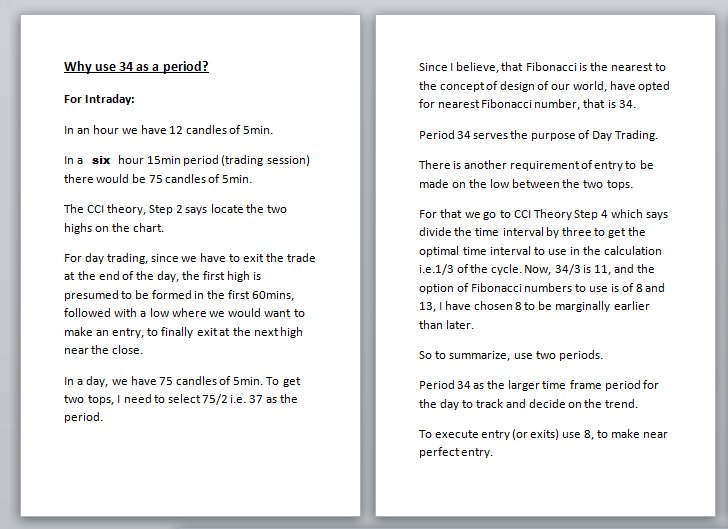 CCI Assessment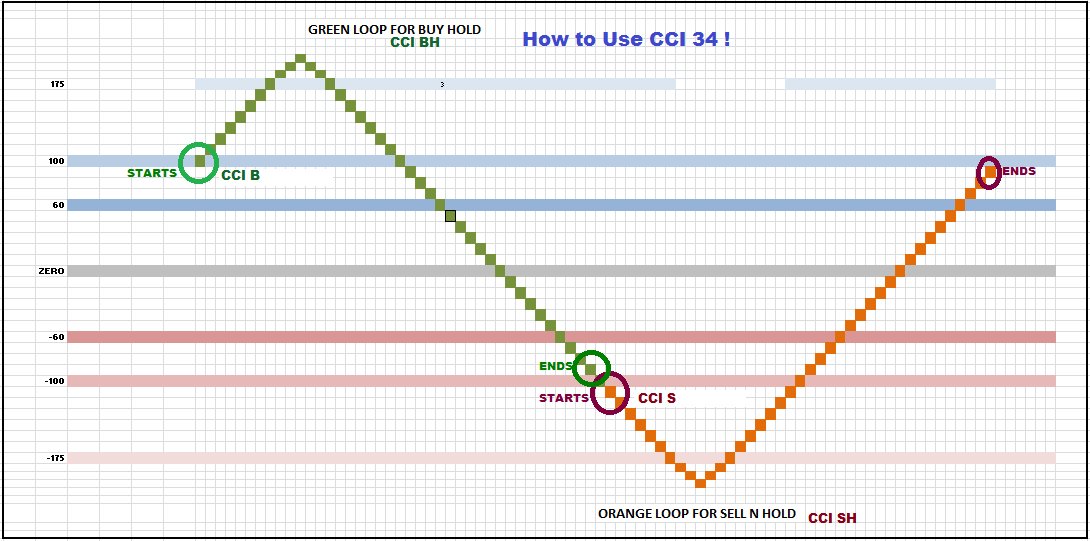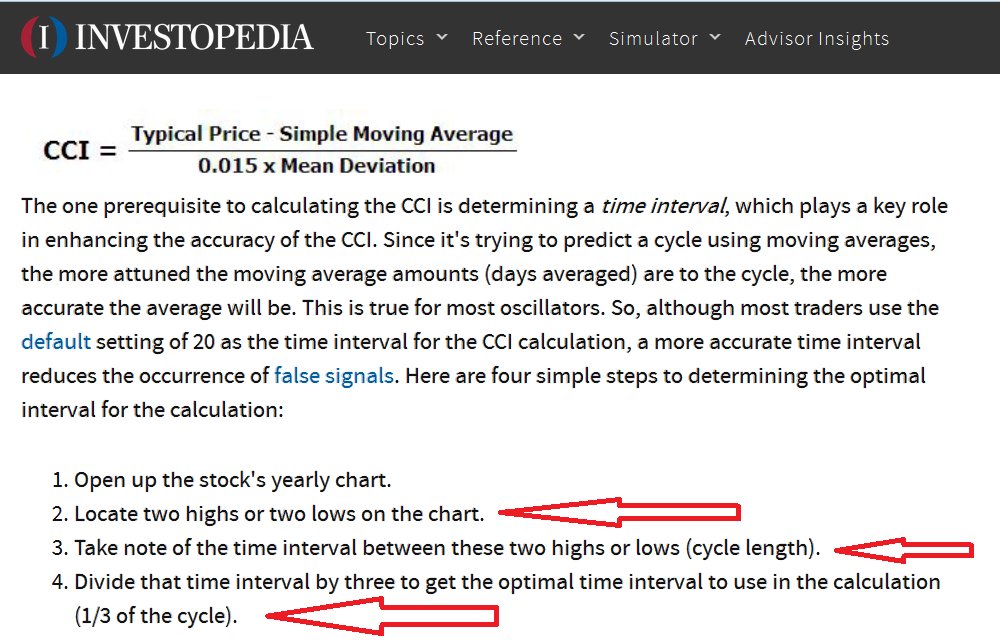 Thumb Rule
Momentum time is 1/3rd Accumulation time
Intraday Usage
It means CCI 34 30min takes into consideration almost 2.72 days of price movement of stock.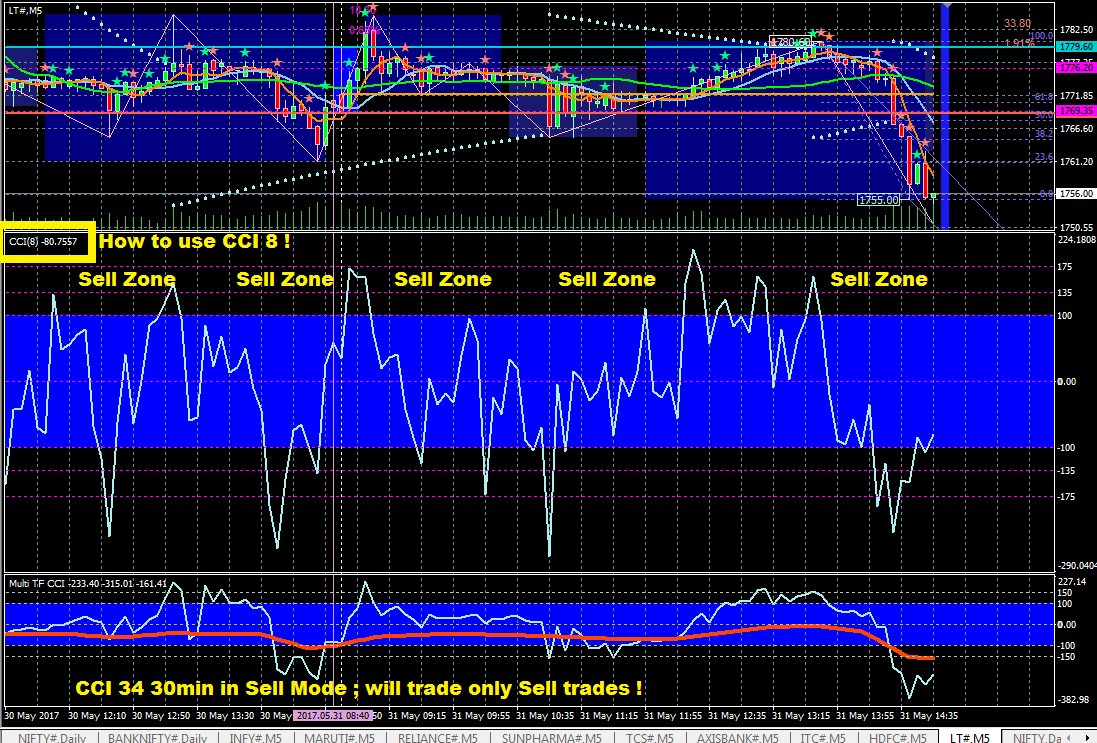 Entry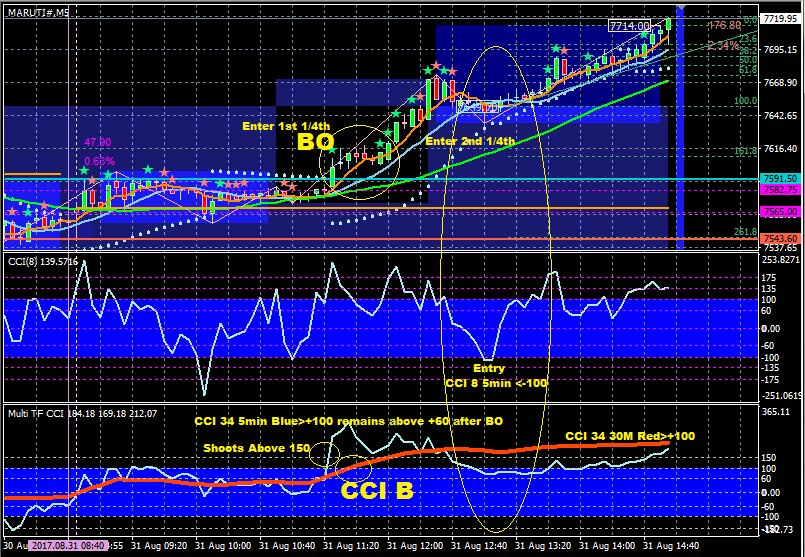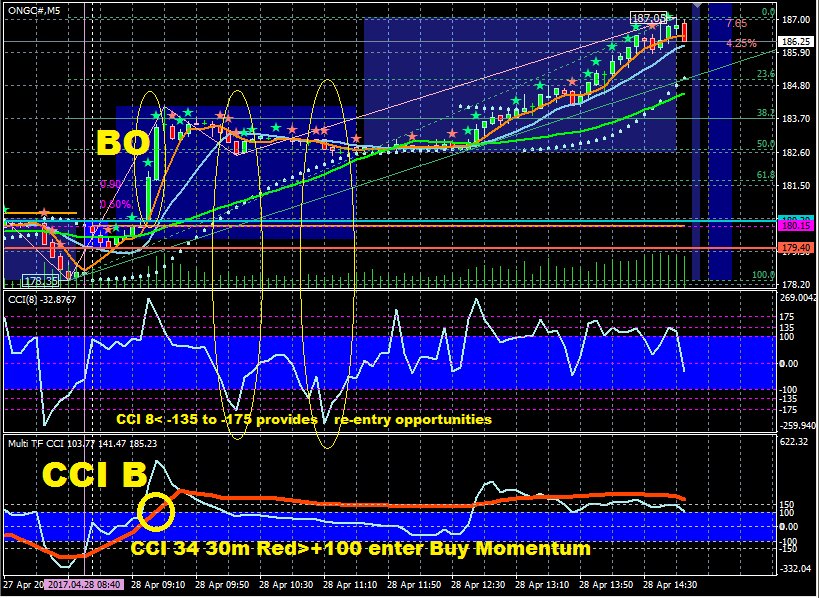 Qn: Can we use CCI(204) 5mins instead of CCI(34) 30mins?
Ans: Theorotically, Yes; however it depends on the software and the way the code is written.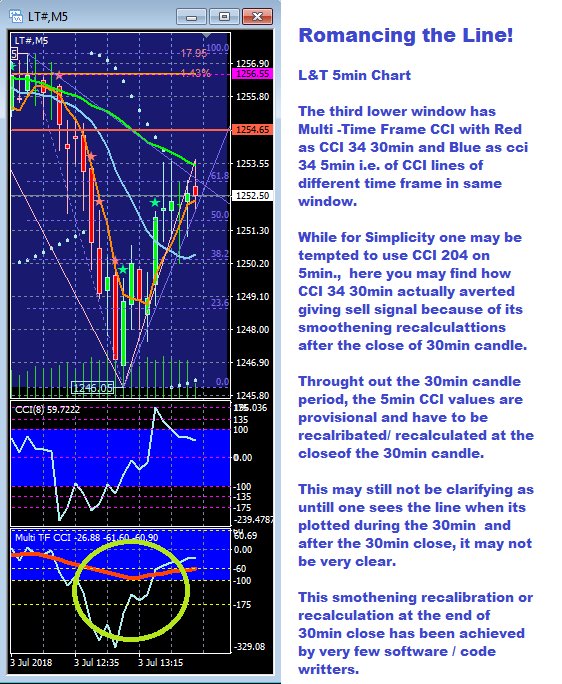 Netdania - Mobile App (Netdania, the mobile app passes the tests CCI204 on 5mins charts didn't cross -100!)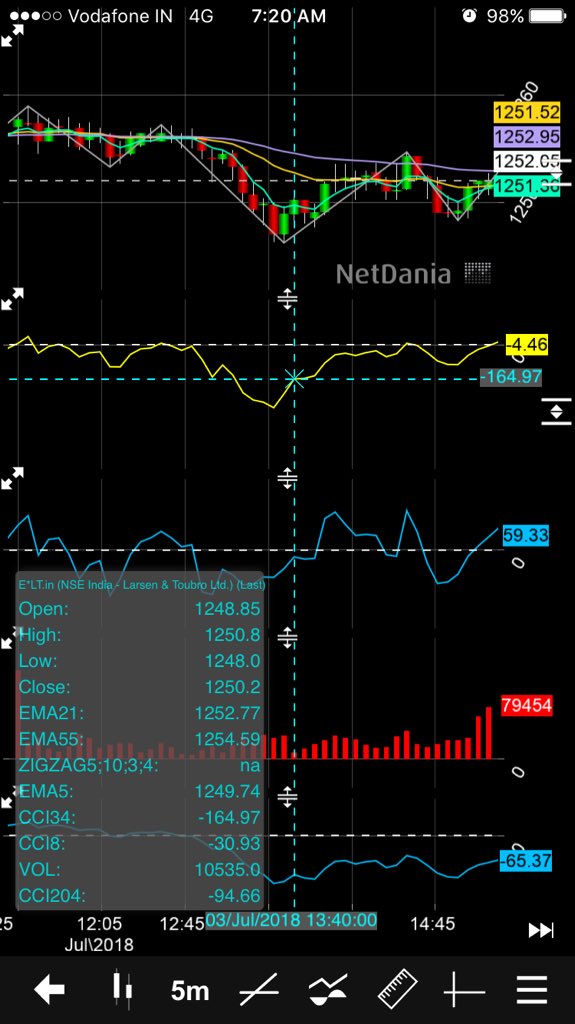 Investing.com fails the test, CCI204 5mins crosses -100 while CCI34 30mins remains around 32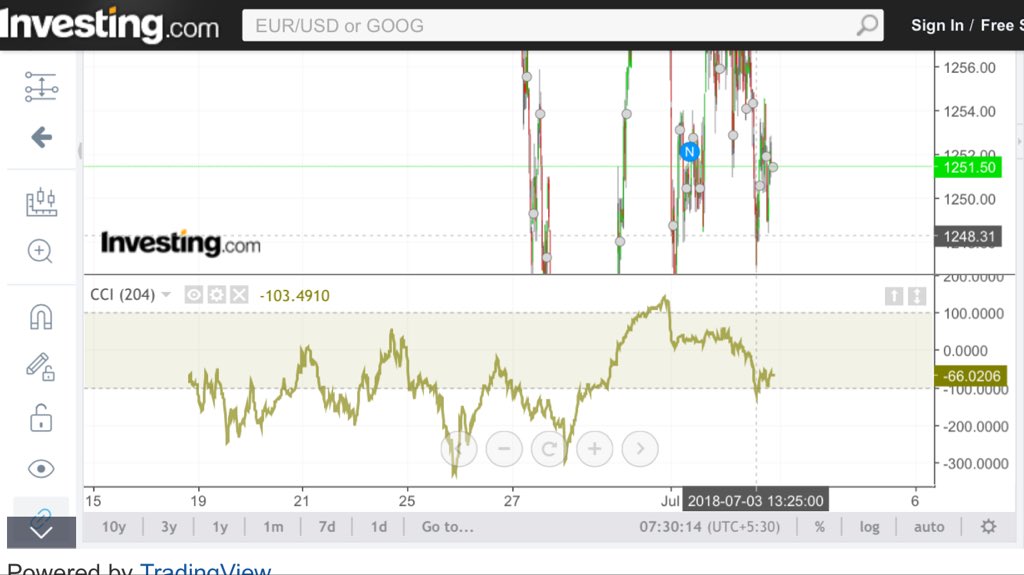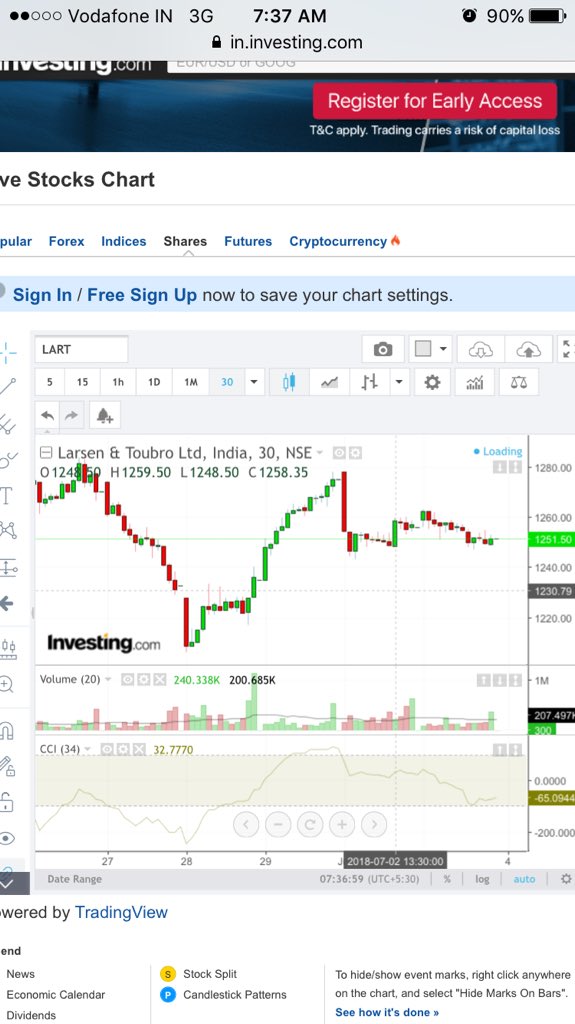 Tradingview fails this test, CCI34 30mins is -93 while CCI204 5 mins is -123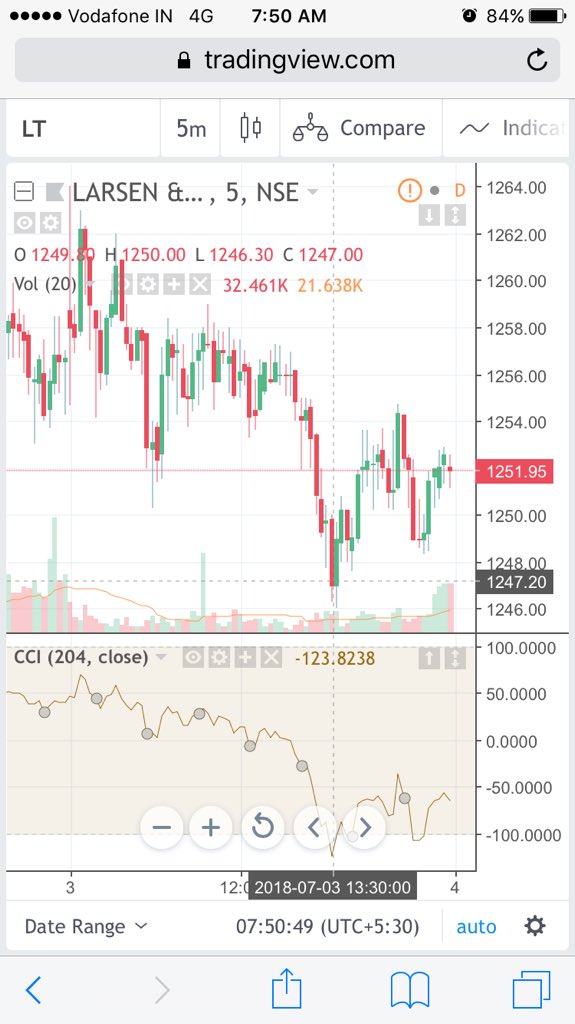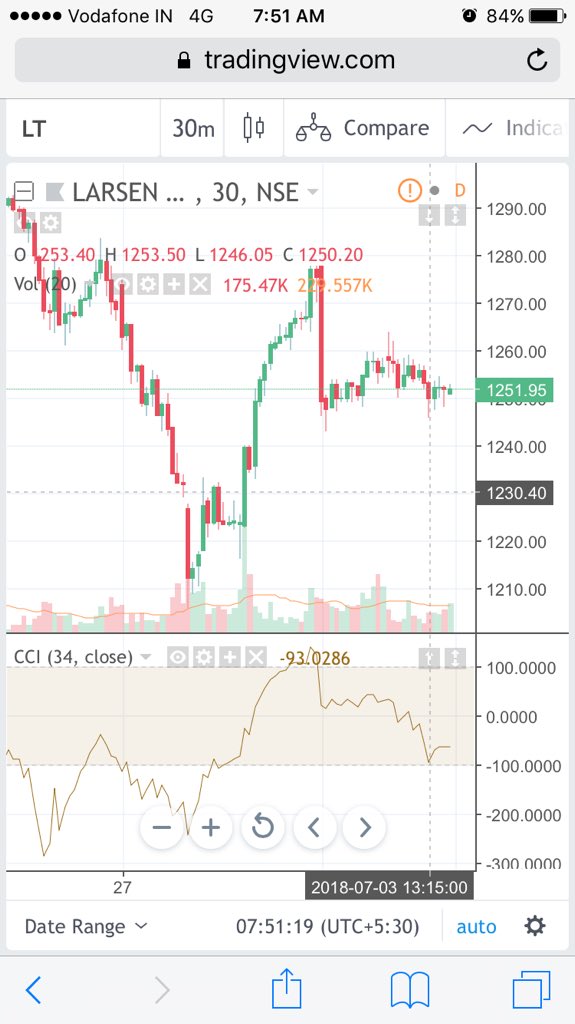 Tradingview custom indicator
It works perfectly fine with the custom MTF indicators. CCI 34 30mins touched -93.02. Also the value changes, unlinke in your case. Reason is click on source for MTF and change ticker (stock only) to tickerid (stock + exchange)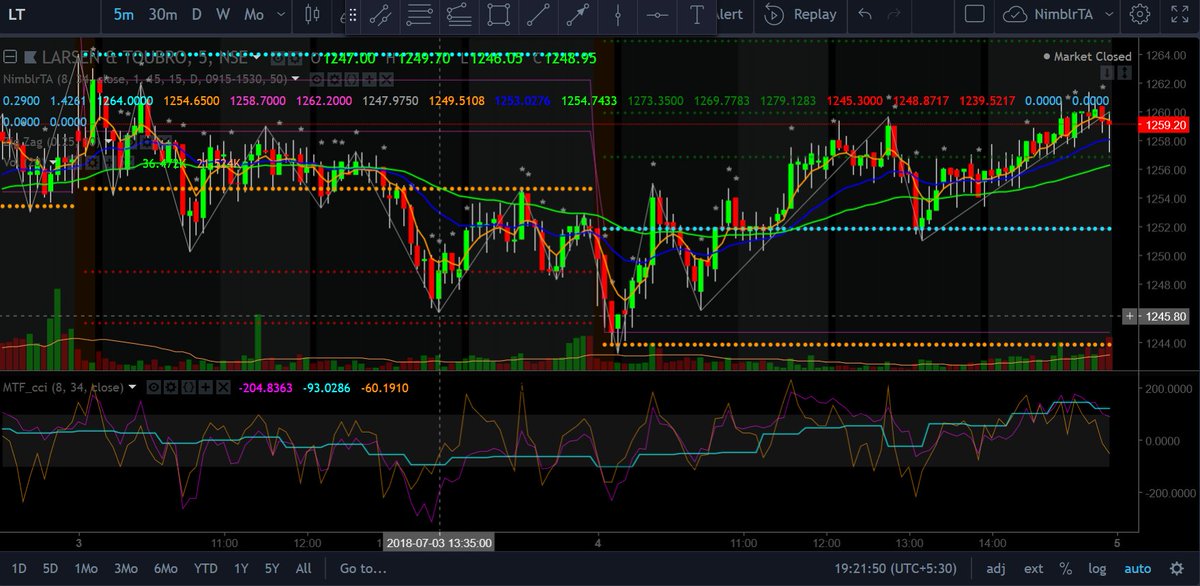 Qn: The 'inside box' no cci cycle found for it, just base levels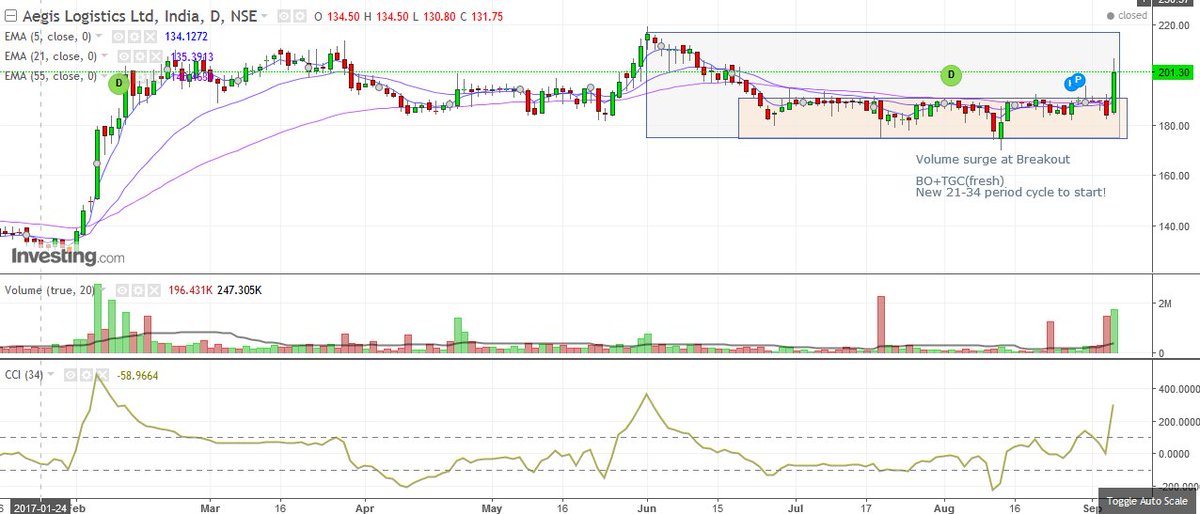 Ans: Within first box - You will never get a strong crossover. But due to the way CCI calculations are , the first bud is the indication.